Sue In Wash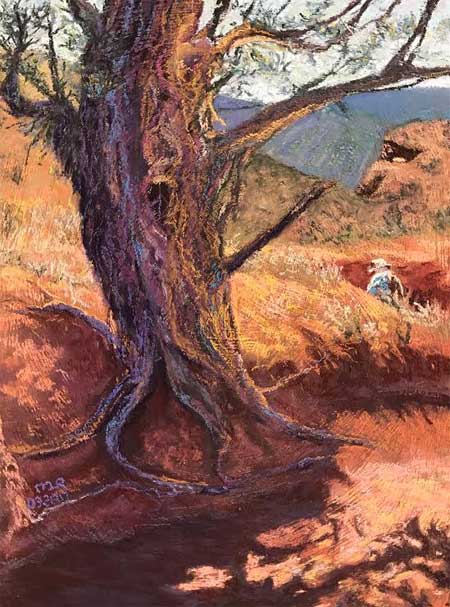 Friends –
A few years ago, I was lucky enough to hook up with a group of cool SE Utah women who like to hike. Monday is hike planning day. Friday is hiking day. I don't get to go with them enough, but when I do, I am always pleased as punch.
Last Friday was one of those. We chose a special canyon near Castle Valley and it proved to be a gorgeous day that was enhanced by a recent storm. Wildflowers are beginning to pop, and the bright sun produced dazzling colors on the rock, sand and juniper. Even objects that are in the full shade were vibrating with the reflective light that these canyons are so famous for. Gorgeous.
At one point, my friend Sue and I decided to head back to the trailhead on a different route than the others. She knows the ropes. I followed. That diversion took us through a wash that was equally vibrant in color as the main canyon.
It is hard to get enough of this stuff. I'll have to do more. Perhaps today.
As always, "SWASH (Sue in the wash) is available for your donation to a worthwhile nonprofit. There are many good ones, although I am kind of partial to Doctors Without Borders or Southern Poverty Law these days. This is open for discussion.
Enjoy spring.
margie lopez read